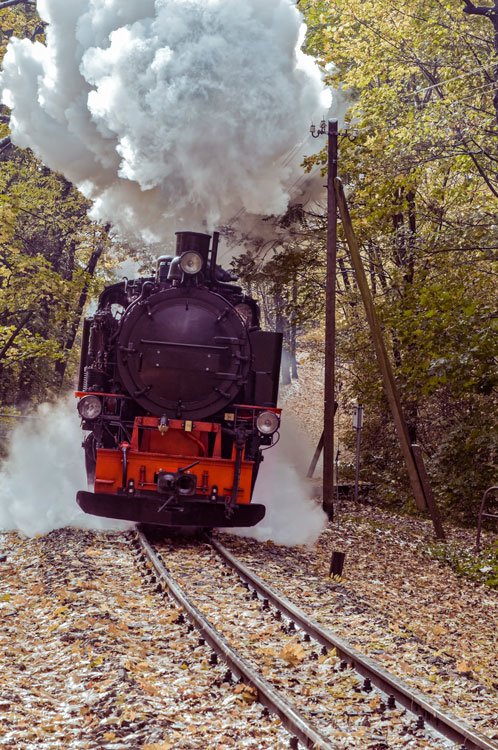 Attractive district between Lössnitz Valley and the starry sky
The Radebeul district of Niederlössnitz stretches out to the west of the Lössnitz Valley, through which the "Lössnitzdackel" narrow gauge steam railway runs, much loved by guests from near and far. Unlike the other eight districts that make up Radebeul, neither Niederlössnitz nor Oberlössnitz to its east – both of which were founded in 1839 – have evolved organically around a traditional village centre. Instead, the two areas developed from what were known as "Vineyard Associations" and then changed considerably as a result of a construction boom in the 1870s.
Today, Niederlössnitz is best known for its viticulture in two prime locations within the wider Lössnitz area, "Radebeuler Steinrücken" and "Radebeuler Johannisberg", as well as its well-preserved villas from the late 19th and early 20th centuries. One of the district's most famous wineries is without a doubt Schloss Wackerbarth, built during the reign of Augustus II the Strong.
Founded in Oberlössnitz in 1867, the construction company "Gebrüder Ziller" went on to have a major influence on Niederlössnitz's appearance, purchasing whole neighbourhoods, developing them following the principles of a villa colony and building many of the historic listed houses which give the townscape its distinctive character.
This is just one of the reasons why Niederlössnitz, along with the neighbouring district of Oberlössnitz to the east, are considered to be among the most popular villa suburbs and most attractive residential areas of the Saxon state capital Dresden. Since the German reunification, the backlog of pending renovation work that had built up during the years of division has almost been completely cleared. Ever since the latest batch of renovations were completed, the historic buildings shine in new splendour, complemented by modern new buildings.
One of the most famous new additions to Niederlössnitz is the Adolph Diesterweg public observatory. First opened on 2 May 1959 on the hillside of the Elbe, a new planetarium was added on 3 October 1969 and still attracts tens of thousands of astronomy-loving visitors every year.
Niederlössnitz's special charm is also protected thanks to its status as part of the historic vineyard landscape of Radebeul. Together with the neighbouring districts of Oberlössnitz, Wahnsdorf and Zitzschewig, Niederlössnitz and its numerous mansions and wine-maker's estates, villas, chateaus and green spaces was awarded special protected status in 1999.